Trending...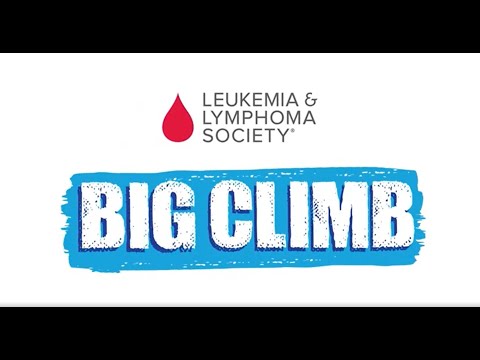 RYE BROOK, N.Y., March 13, 2023 ~ The Leukemia & Lymphoma Society (LLS) is inviting people from all over the country to join their Big Climb initiative and help fight blood cancer. On May 6, hundreds of people will come together virtually to climb over 1,000 steps in a small-scale feat compared to what cancer patients endure each day.
LLS has been instrumental in the development of nearly every breakthrough in blood cancer treatment, investing more than $1.6 billion in cutting-edge research worldwide. Despite this progress, more than a third of blood cancer patients still do not survive five years after their diagnosis.
"Wherever you live, you can help save lives and take cancer down by being a part of Big Climb," said Coker Powell, LLS Chief Development Officer. Participants can join their local communities for in-person climb events in over 10 cities throughout the U.S., or they can conquer the virtual climb by completing 1,000 steps (the average number of steps of LLS's in-person Big Climb events), 1,356 steps (the most steps of all in-person Big Climb events), or 10,000 steps (the total steps of all Big Climb events combined). Participants can also climb in honor of local patients who are spotlighted as a source of inspiration throughout their journey.
More on Washingtoner
Big Climb was pioneered by LLS over 30 years ago in Seattle and is one of its newest additions to its national fundraising campaign portfolio. For more information or to register for Big Climb and join the fight against blood cancer, visit lls.org/big-climb or contact the LLS Information Resource Center at (800) 955-4572 Monday through Friday from 9 a.m. to 9 p.m., ET.
---
0 Comments